APJ was fortunate to get the last exclusive interview with Stoffel Vandoorne just before he advanced straight to McLaren Honda for his first full Formula 1 season. We had a very excited young man in front of us as he knew after that weekend he would be a Formula 1 driver for 2017. But we got the feeling that he was well aware that McLaren will probably have a very hard time in 2017….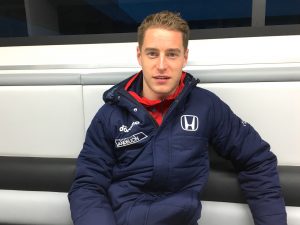 "I hope McLaren Honda will find something magic"
Hello Stoffel, thank you for taking some time to spend with us.
APJ:
This weekend is your last race in Super Formula. A new challenge is waiting for you, so how do you feel about your time in Japan?
Stoffel Vandoorne:
My time in Japan has been very good actually. I think it has been a completely new experience for me to race in Japan and to come from Europe and discover Japanese culture, as well as the Japanese racing series. And also, building a relationship with Honda has been really good for me. I mean in terms of results, it may not have been the best year for me, but nonetheless I think we have had some positive ones and as you know pole position, victory, podium standing and we are still in competition for the title until the last race of the season. I think it`s quite ok, because this year was always for me … it was a preparation for 2017 in Formula1 so my main focus was definitely to get a seat in Formula1 and to work very hard with McLaren in the simulator at all the Grand Prix. You know, having this racing program in Japan has kept me sharp and still having something to race was definitely good for me. I am very happy that I did this championship.
APJ:
What will you miss most from Japan?
Stoffel Vandoorne:
The food (Question from Honda: Oh really?). It`s funny because in the beginning … Japan is so far away from anywhere we used to go and now, when I come here for the last weekend, it was a bit like, this is the last time I am coming here, so a little bit of a sad feeling, but obviously a happy one as well because I am moving on to Formula1 next. Yeah, I mean there are many things I will miss here. I think the racing has been good, the car, and driving here as well along with the food obviously. I think I made great friends here as well. It`s definitely a year which was good for me.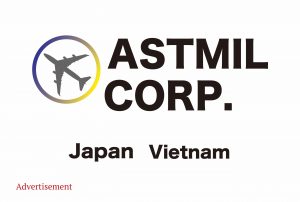 APJ:
How are you preparing for your first full season in Formula1?
Stoffel Vandoorne:
I mean so far everything has been going as normal. I have been to every Grand Prix since the start of the season, and now obviously since the announcement, I spend a little bit more time with the engineers, the management at McLaren Honda and from now, when my Super Formula season finishes and the Formula1 season approaches, I will spend more time at the factory with the engineers and with the different departments within the company. I will really see how progress with car is going for next year and for me it`s a bit more time in the simulator, trying to develop the car for next season. I am really settling into my new role. It kind of feels a bit normal because I have known all the people on the team for a couple of years. I am doing the same preparation as Jenson and Fernando did for the last year. And even before I was doing a lot of the same preparation, the only difference was that I didn`t really race at the race weekend, now finally I am stepping in the car.
APJ:
Your teammate will be Fernando Alonso, one of the most experienced and talented drivers in Formula1. Does that give you any pressure?
Stoffel Vandoorne:
No, I mean… I think it`s positive for me to have Fernando next to me, because he is a double world champion and everybody knows how good he is and what his qualities are. I am happy to have him next to me, I am going to be able to learn from him. Even this season I have learned a lot from him already and from Jenson as well. Next year it will be good to have him as a team mate, because if I can do good against him, then it`s good for my carrier as well.
APJ:
Jenson Button still has a contract till 2018, did you make any internal targets to keep your cockpit over 2017?

Stoffel Vandoorne:
No, it`s something I am not really thinking about at this moment, because I am preparing for my first season in Formula1 and the only thing I can do is to try my best. That`s just what I will do. I have done that over the past years in every series I have been to and at the moment we have to push as a team, everybody together to get back to the top, because the results we have at the moment are nowhere near what we want them to be. So, the main priority is to work very hard together to get back to winning.
APJ:
Will you have time to practice in the simulator before the season starts?
Stoffel Vandoorne:
Yes, I mean I have spent a lot of time in the simulator, but at the moment I'm not spending a huge amount of time because I am travelling all the time to Japan and to all the Formula1 races. But this winter I definitely will be there and have quite a lot of time.
APJ:
McLaren Honda is improving race by race; Fernando Alonso got 5th at the USGP, do think you can fight for the championship in 2017?
Stoffel Vandoorne:
It`s still very difficult to say and too early to say because we are still a long way off from it this year, we know that, but we have been making a lot of progress over the last year and a half. In the beginning it was very difficult, when McLaren Honda started again. It was difficult to get some results, but the last races have been quite positive for us. But it`s still a long way to the top and hopefully next year with the new regulations it will be an opportunity for us to close the gap and get to the front. A lot of things are changing, but it`s still up in the air for everybody. I think we have to wait till the first test and see then who is performing well. But definitely for us it`s an opportunity and I think hopefully next year we will be a step closer.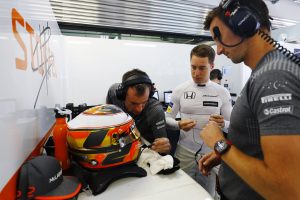 APJ:
What is your personal goal to achieve next year?
Stoffel Vandoorne:
It`s very difficult to set any personal goals at the moment. You know, I will do my best as I have always done and I am trying to do the best work which I can with the team. In terms of results it`s very difficult to say what is going to be possible. As I said, a lot of things are changing in Formula1. My main focus at the moment is to try to push the team forward.
APJ:
What do think about the rule changes for 2017 in Formula1?
Stoffel Vandoorne:
Next year definitely is going to be a very big step in terms of regulation changes. It looks like the cars are going to be a decent amount quicker which is going to be nice for us as drivers. Every time the regulation changes happen, there is a shake up in the grid and we really don`t know who is going to be strong, or if there is one team that is going to find something special with their car and be unbeatable again, that is difficult to know at this moment. My hope is that McLaren Honda is going to find something magic, to get back to the front. We will see, it`s good that things are changing next year and I am looking forward to seeing what the cars are like.
APJ:
If you could change one rule in F1, what would you change?
Stoffel Vandoorne:
(Laugh's) That is a very difficult question. I have to think about it … I really have to think about it.
APJ:
Will the new tires be a big challenge for you?
Stoffel Vandoorne:
It`s definitely going to be a change, they will be bigger, but in the end, they will be Pirelli tires. I think I have a lot of experience with them from GP2 and testing with Formula1 cars. At the moment, I really don`t know how they are going to be. I am probably the wrong person to ask that question, because there are some other drivers who have actually tested them. (Question: So, you didn't t have a chance) No, the other drivers probably have a better vision of how they will be.
APJ:
There will be 21 races in 2017, is that too much for one season?
Stoffel Vandoorne:
For me it`s ok… (Laugh`s)
APJ:
What do you think about Halo and cockpit safety?
Stoffel Vandoorne:
Well, I think the FIA is definitely doing a good job to improve cockpit safety. The Halo device is something we have been looking for quite some time now. Next year it won't be on the car, but I think for 2018 they definitely want to have it. At this moment, it`s still at the point where we are evaluating all the positives and negatives of it and really trying to improve this system. Maybe in a couple of month's time, the FIA will come up with a different system… I mean you can`t really say no to a device that makes racing safer.
APJ:
If you had not become a race driver, what would you be doing now?
Stoffel Vandoorne:
I don`t know. The problem of this questions is, that it`s difficult to answer as we were racing since we were kids and we really don`t know anything else. Maybe a business man.
Always close to his fans
APJ:
What do you do when you are not racing, how do you enjoy your private time?
Stoffel Vandoorne:
I mainly try to chill out, hang out with friends. Racing is a sport that consumes a lot of time, going to all the Formula1 races and being in Japan as well. It doesn`t give a lot of opportunity to stay in touch with your family, with friends. So, for me, it`s most important to catch up with those people back at home.